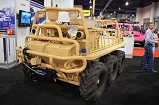 > Reader's Photo


OX5 by Lockheed Martin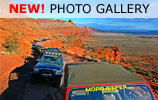 • ADVERTISE WITH US
• WHO IS MOAB JEEPER?


Home > Jeep Photo Gallery > Naked Jeeping in Nevada


VIEW YOUR SHOPPING CART >>
Category: Naked Jeeping in Nevada
This gallery contains photos from our run with the Nevada Backroaders club. Jeep Naked - it adds color to your cheeks :-)
To order photos, select the size you would like to order below each photo to add it to your cart.


Total Images:
74
Now displaying Images (37 to 48) of 74
---
Results Pages:
<< Previous
1
2
3
4
5
6
7
Next >>
---



Image ID: 659






Image ID: 660






Image ID: 661






Image ID: 662






Image ID: 663






Image ID: 664






Image ID: 665






Image ID: 666






Image ID: 667






Image ID: 668






Image ID: 669






Image ID: 670



---
Results Pages:
<< Previous
1
2
3
4
5
6
7
Next >>