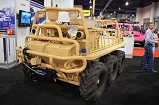 > Reader's Photo


OX5 by Lockheed Martin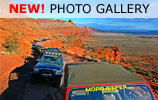 • ADVERTISE WITH US
• WHO IS MOAB JEEPER?

Home > Jeep Articles > Technical & Installation - Suspension > TJ Bump Stop Extensions


Technical / Installation Articles - Suspension
---
TJ Bump Stop Extensions

Article written by Moab Man



Date Added: 04/28/2006



If your tires are rubbing fender just a little bit, this is for you.

To extend your bump stops a small amount, remove the coil springs. With the spring out remove the rubber bumper end by wiggling it back and forth while pulling down. After the rubber bumper is out, there is a bolt head behind it. Remove this bolt. There is no nut on the other end.

Installation

1. Use three thick 1" diameter grade 8 washers placed between the lower and upper half, bolt it back together. Insert the rubber bumper into the lower half and your bump stop extension is done.



Final Thoughts

For my own Tj I needed 3/8" extension so the three washers were the right number, you may need more or less. The bolt connecting the upper and lower half is quite long so you can adjust the amount of spacer needed. Personally I would not do more than .5" extension this way unless you have access to a solid piece of steel rather than a stack of washers that could theoretically shift under impact. A simple tack weld could eliminate this risk of shifting.
---