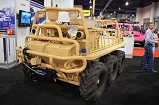 > Reader's Photo


OX5 by Lockheed Martin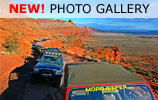 • ADVERTISE WITH US
• WHO IS MOAB JEEPER?

Home > Jeep Articles > General - Extras > Labor Day 2010


General Articles - Extras
---
Labor Day 2010

Article written by MOABJEEPER Staff



Date Added: 09/05/2010



It's Labor Day 2010 and we are out of here for the long weekend.

Please enjoy your time with family and friends as we do the same.
Really! Stop reading this and enjoy the family BBQ.


Final Thoughts

MOABJEEPER Magazine thanks all of the U.S. armed forces for allowing us this day of continued freedom. Our prayers are with you.

Our Thank You's!
---