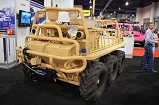 > Reader's Photo


OX5 by Lockheed Martin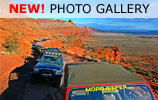 • ADVERTISE WITH US
• WHO IS MOAB JEEPER?

Home > Jeep Articles > General - Extras > Insuring your Modified Jeep


General Articles - Extras
---
Insuring your Modified Jeep

Article written by Allen Burk



Date Added: 05/01/2009



Insuring modified Jeeps can be a problem for many people. This article explains the ins-and-outs of Jeep insurance.

As the owner of a Jeep with performance modifications, you probably dread having to discuss insurance coverage. After all, your insurance agent will remind you, insurance is all about perceived risk, and where you see a great vehicle tuned to your specifications, and personalized to suit your needs, they see a death-trap on wheels without any actuarial tables comparing it to other modified Jeeps.

The good news is that it is possible to meet your insurer in the middle, and end up with insurance coverage that is both comprehensive and competitively priced. You just have to know how.


While Jeeps are not considered "exotic" vehicles, any car that has extensive modifications, especially if they include engine mods, may be better assessed by a company which specializes in thinking out of the box. These companies generally market themselves as "classic" or "antique" automobile insurers, but they will usually insure modified vehicles, collector cars, and exotics of any age as well. The top three such companies are American Collectors Insurance, Grundy, and Hagerty, but even if you opt to negotiate with your existing insurer there are things you can do. Here are some tips to make the transaction smoother:



Disclose Everything: Disclose any and all modifications, no matter how minor, preferably with supporting documentation about what was done, how much it cost, and how it affects the car's performance.
One Part at a Time: If your insurer responds to your disclosure with numbers you don't like, be prepared to discuss the modifications one part at a time. A lift kit may not make them want to take the risk on your Jeep, but if you've also upgraded the braking system, a modification that improves the safety of your vehicle, it may off-set the other enhancements.
Accentuate the Positive: All insurance companies are much fonder of well-maintained vehicles stored in locked garages and not driven every day, so if your Jeep is not the car you use to get to work every day, point that out. It's also a plus to be a member of an enthusiast group or owners club, or have your Jeep fitted with LoJack or some other anti-theft device. Also, if you have a high credit score, you may want to check with prospective insurance companies to see if they offer lower rates for credit-based insurance scores. Some insurance companies will look at your credit report and use it as a risk profile, so if all you have is a good credit history it definitely wouldn't hurt to try.
Be Realistic: If your Jeep has been fitted with a nitrous oxide injection system, don't be surprised if your insurance agent objects. Be realistic. If you're going to do that kind of modification (unlikely, but possible) make sure it's removable, and only used for special circumstances.



If you take your business to a company accustomed to dealing with unique, classic and modified cars, and discuss the modifications you've made with all due candor, you can insure your modified Jeep for a premium that won't break the bank.


Final Thoughts

Getting insurance for your Jeep does not need to be a hassle. Check out the link to CarInsuranceList.com to see how they can help you in obtaining a premium that will suit your needs.
---