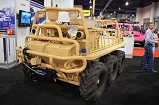 > Reader's Photo


OX5 by Lockheed Martin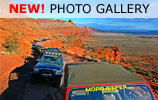 • ADVERTISE WITH US
• WHO IS MOAB JEEPER?

Home > Jeep Articles > General - Product Reviews > PBR® High Performance Rancher Gloves


General Articles - Product Reviews
---
PBR® High Performance Rancher Gloves

Article written by Moab Man



Date Added: 04/06/2008



MOABJEEPER Magazine is not planning on mending fences, rustling cattle, or even heading out to the farm for any reason. But we did find some gloves at the local Wal-mart we purchased out of desperation when our Mechanix® gloves gave up.

The claim is this product was developed by professional bull riders so that they would have a proper fitting and tough glove for bull riding. From the research we did, it really does look like the logo and branding is real; and maybe bull riders might even wear these gloves.
Enough about how these gloves came to be; let?s get to the heart of it. The gloves are made similarly to Mechanix® with a spandex material for a snug, form-fitting fit. Where these differ from Mechanix® gloves is the fingers and thumb are made with a very pliable goat skin. This gives the gloves a comfortable feel, and makes them much sturdier than Mechanix®. Across the palm is a second layer of leather providing excellent cushioning against the edges of, say a wrench that can?t seem to budge a rust welded nut or bolt. Additional leather is sewn in where your fingers meet your palm (high callous area) and extends up onto the fingers.

Securing the gloves to your wrist is a traditional Velcro wrist closure.


Final Thoughts

Kind of like city people wearing cowboy hats and boots, I can?t help but feel as silly as they look by wearing bull riding gloves. But I can?t argue how well these gloves fit and how much better I like them over any of the Mechanix® type gloves I have owned. The fit is equally comfortable, yet the slightly heavier leather seems to give your hands better protection without losing the ability to do mechanic?s work.
---