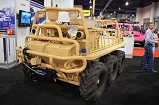 > Reader's Photo


OX5 by Lockheed Martin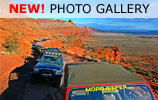 • ADVERTISE WITH US
• WHO IS MOAB JEEPER?

Home > Jeep Articles > General - Press Release > DURA-BRIGHT® Surface Treatment


General Articles - Press Release
---
DURA-BRIGHT® Surface Treatment

Article written by Alcoa



Date Added: 04/22/2007



ALCOA FORGED SPECIALTY WHEELS ANNOUNCES NEW DURA-BRIGHT® SURFACE TREATMENT FOR AFTERMARKET TRUCK AND SUV WHEELS Combines Premium Platinum Appearance with Unmatched Ease of Maintenance

CLEVELAND, OH (April 5, 2007) ? Alcoa Forged Specialty Wheels, a Cleveland-based business unit of Alcoa Inc., today unveiled Dura-Bright® technology, a revolutionary new wheel surface treatment available on aftermarket truck and SUV wheels that offers a premium appearance combined with unmatched ease of maintenance.

Alcoa?s new Dura-Bright® technology is a patented wheel surface treatment that provides sophisticated style that is easy to maintain. It is not a coating or a finish, but a proprietary surface treatment that penetrates and reacts with the aluminum thus becoming an integral part of the wheel. The revolutionary process resists peeling, cracking and corrosion. Automotive News recently nominated Alcoa Dura-Bright® technology with a Finalist nomination in the prestigious 2007 PACE (Premier Automotive Suppliers Contribution to Excellence) Award competition.


?We are proud to announce Dura-Bright® technology as an innovative new surface treatment option for our one-half ton truck and SUV aftermarket wheels,? said Doug Dietrich, Vice President and General Manager Alcoa Wheel Products. ?Dura-Bright® technology allows us to expand our product portfolio and offer an innovative new wheel surface treatment that addresses the appearance and ease of maintenance needs of our customers.?


Truck and SUV fitments were selected for the initial launch of Dura-Bright® technology since they require extensive maintenance and many owners have requested new finish appearance and maintenance options. Alcoa has found that trucks and SUVs with large brake packages generate high amounts of brake dust along with dirt and road grime accumulated in daily driving. Dura-Bright® technology continually resists brake dust, dirt and road grime allowing drivers to maintain their vehicle?s appearance with minimal maintenance ? just with a little soap and water.


Launch fitments for Dura-Bright® technology include twenty-inch forged Alcoa Adventure Series wheels currently only offered in polished clear coat and chrome finish options. Dura-Bright® technology allows Alcoa to offer a new finish option with unique features not currently available to truck and SUV owners. Five and six-spoke design options are planned for Chrysler, Dodge, Jeep, Chevrolet, GMC, Ford, Lincoln, Nissan and Toyota fitments. Adventure Series wheels with Dura-Bright® technology will be available for purchase in second quarter 2007. Other styles and options will follow.


?Dura-Bright® technology allows Alcoa to offer a premium new platinum appearance with our wheels,? said Brandon Stotsenburg, Director of Automotive Aftermarket, Alcoa Forged Specialty Wheels. ?A unique appearance coupled with ease of maintenance is a combination that is not currently available in the aftermarket wheel category.?


Each wheel is engraved with an icon to identify the wheel as being treated with Alcoa?s new innovative surface treatment allowing consumers to identify the benefits of the product.


As with all Alcoa one-piece forged aluminum wheels, Dura-Bright® technology wheels are backed with a lifetime limited structural warranty. A three-year limited warranty is offered on the Dura-Bright® technology surface treatment. Visit www.alcoawheels.com or www.strongwheels.com for more details.


About Alcoa Wheel Products
Alcoa Wheel Products is headquartered in Cleveland, Ohio, and employs more than 3,000 associates in seven locations globally. The Alcoa business unit manufactures cast and forged aluminum wheels for the heavy truck, automotive, and motorcycle industries.



Final Thoughts

About Alcoa
Alcoa is the world's leading producer and manager of primary aluminum, fabricated aluminum and alumina facilities, and is active in all major aspects of the industry. Alcoa serves the aerospace, automotive, packaging, building and construction, commercial transportation and industrial markets, bringing design, engineering, production and other capabilities of Alcoa's businesses to customers. In addition to aluminum products and components, Alcoa also markets consumer brands including Reynolds Wrap® foils and plastic wraps, Alcoa® wheels, and Baco® household wraps. Among its other businesses are closures, fastening systems, precision castings, and electrical distribution systems for cars and trucks. The company has 129,000 employees in 43 countries and has been named one of the top most sustainable corporations in the world at the World Economic Forum in Davos, Switzerland. More information can be found at www.alcoa.com.
---