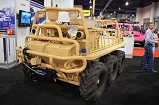 > Reader's Photo


OX5 by Lockheed Martin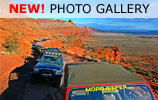 • ADVERTISE WITH US
• WHO IS MOAB JEEPER?

Home > Jeep Articles > General - Extras > Dome Light Defeat


General Articles - Extras
---
Dome Light Defeat

Article written by Moab Man



Date Added: 05/07/2006



Want to take the doors off your TJ without the dome light staying on?

Remove the glove box to access the fuse panel. Fuse #4 is the Door Switch Defeat fuse.
Remove this 10 amp fuse and the dome light will go off.

At the same time you will be defeating the alarms that let you know your lights are on and that your keys are in the ignition.


Final Thoughts

You can still use the dome light by manually turning it on.
---