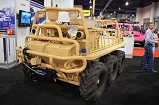 > Reader's Photo


OX5 by Lockheed Martin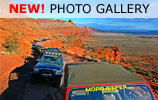 • ADVERTISE WITH US
• WHO IS MOAB JEEPER?


Home > About Us > Bob Carden (Vice President & Test Director)

Bob Carden - "Adventure Bob"

Vice President & Test Director

"Whatdya mean it cant be broken? I broke it, look!"


orologi replica panerai replica "Adventure" Bob Carden is our Vice President and Test Director. His primary responsibilities are business development and strategy for the Magazine's continued growth. As our resident test engineer, he oversees our testing regimen and reporting to ensure manufacturers receive objective, quantifiable information they can use for product development or improvement.

View Adventure Bob's photo gallery >>

Current Projects:

Product Testing

---

Future Projects:

Roll Cage

Air

• York Air Compressor



Armor

• Poison Spyder Rocker Knockers
• Nth° Tummy Tuck



Drivetrain

• Tom Woods SYE & Driveshaft
• Super 35 30 spline axles
• 4.88 Superior Gears
• ARB Lockers (front & rear)



Engine

• 2.5L Inline 4



Lift

• 4" SkyJacker Leaves



Odds & Ends

• Power Play Tube Fenders
• 33" Muds