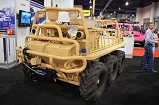 > Reader's Photo


OX5 by Lockheed Martin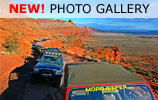 • ADVERTISE WITH US
• WHO IS MOAB JEEPER?


Home > About Us > Thomas Broerman (Staff Writer)

Thomas Broerman - "Mr. T"

Staff Writer

"This is gonna be epic!"


Thomas Broerman is an avid wheeler and writer for MoabJeeper Magazine. His current vehicle is a 1998 Jeep TJ sitting on 35" MTR's with 4" of lift.

Thomas is currently studying High Performance Motorsports @ the College of Applied Technologies at University of Northwestern Ohio where he is learning to replica uhren fabricate and build high performance vehicles (aka - buggies!)

Look for Thomas in the field with our crew as he wheels his rig and gathers material for insane articles!

Current Projects:

---

Future Projects: