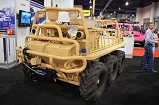 > Reader's Photo


OX5 by Lockheed Martin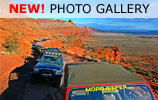 • ADVERTISE WITH US
• WHO IS MOAB JEEPER?


Home > About Us > Larry Davis (Creative Director)

Larry Davis - "Troll"

Creative Director

""Where am I? What day is it? Anybody know what time zone we are in?""


Larry Davis is a professional photographer and website designer, living in Dayton, Ohio. Larry's experience as a photographer spans the course of over 8 years, and includes everything from major event and photojournalism assignments, to fine art landscape and nature photography. Larry's favorite subjects include scenic landscapes and nature's beauty. Larry is also the official staff photographer for MoabJeeper Magazine.

With the purchase of his first Jeep in October of 2008, Larry and his friend, Matt Ertle, began working on a non-profit endeavor to deliver medical equipment and supplies by way of 4-wheel-drive vehicles to third world countries. This new endeavor known as "Ends of the Earth (EOE) is currently in development and plans are to have the first expedition in conjunction with the 2009 Tecate Baja 1000. Learn more about EOE at www.eoe4x4.org

Larry also focuses his efforts on major event and extreme sport and adventure photography. He is the official photographer for several annual events, including: the Annual Gettysburg Civil War Battle Reenactment; the Animal Upper Gauley Race; The Woodward Dream Cruise; and the Dayton Air Show. Larry also travels extensively with Richard P. Kallas Photography, with whom he photographs corporate events for Fortune 100 clients.

Throughout his career, Larry's desire to succeed has taken his work to higher levels on a continual basis. As he continues to learn and grow as a professional photographer, Larry's portfolio continues to grow with him.

Larry's accomplishments as a professional photographer are numerous and he has won several awards for his photography. Larry's work has been purchased by individuals, magazines, newspapers, book publishers and corporations across the United States. Larry is also the owner and developer of the popular replica relojes professional photography website "Profotos.com," which receives up to 5,000 visitors each day.

With the recent advent of digital photography, Larry has leaned heavily towards the digital medium in his work. In his own words, Larry states, "film is no longer in my vocabulary. My studio is 100% digital from this point forward."

In addition to the photography, Larry is also the official "Web Geek" for MoabJeeper.com. Larry's creative mind is behind the nuts and bolts of the MoabJeeper.com website and his hands keep it running every day.

Current Projects:

---

Future Projects:

2TE Rear Bumper w/Tire Carrier

2TE Tube Fenders

5-Point Harnesses

Air

• Viair 450C Compressor w/2.5 Gallon Tank



Armor

• Poison Spyder Crusher Corners
• ARB Dana 44 Competition Cover
• 2TE Rock Sliders
• Kilby Steering Box Skid
• Skid Row Engine Skid
• TeraFlex Tummy Tuck
• Extreme Metal Products Radiator Skid
• Kilby Gas Tank Skid
• Omix-Ada Light Guards



Drivetrain

• Tom Woods SYE & Driveshaft
• Rubicon Dana 44 Front Locker
• Rubicon Dana 44 Rear Locker
• 4.11 Gears
• Rock-Trac 4:1 Transfer Case
• Dana 44's Front and Rear



Engine

• 4.7L Stroker by AEV
• Banks Ram Air
• Banks Headers
• Flow Master Hush Power Muffler



Lift

• Full Traction 4" Ultimate Lift
• Daystar 1" Body Lift
• Bilstein 5100 Shocks
• JKS Front Upper Adjustable Control Arms
• JKS Quick Disconnects
• JKS Control Arm Skids



Odds & Ends

• Cobra CB Radio
• Tuffy Rear Cargo Security Lock Box
• Tuffy Series II Security Full Console
• Tuffy Security Glove Box
• Tuffy 2-Compartment Overhead Security Console
• White Gauge Cluster Overlays
• Blue LED Cluster Lights
• BFG Mud Terrains 35x12.50x15
• ARB Locker Switches
• Tabor 9000lb. Winch
• Mopar Sail Cloth Soft Top with Tint
• 2TE High Lift Jack Mounts
• TeraFlex CB Antenna Mount
• Fire Stick CB Antenna
• Rubicon Fender Flares
• Daystar Motor Mounts
• Daystar Trans Mount
• 2TE Custom Front Bumper w/Stinger
• Custom 4x4 Rear Bumper w/Tire Carrier
• Custom 8-Ball Shift Knob
• Bestop Modular Rack System
• Custom Rear Bumper w/Tire Carrier
• M.O.R.E. Sport / Roll Cage
• Focuz Racing Seats
• Line-X Tub Lining
• 2" Seat Risers
• Eagle Eye 150W Offroad Lights
• White TJ Dash Cluster
• Blue LED Dash Cluster Lights
• External Light Guards
• Smittybuilt Locking Hood Latches



Steering

• Old Man Emu Steering Stabilizer
• RockKrawler X-Factor Plus Steering
• Dodge Durango Steering Box